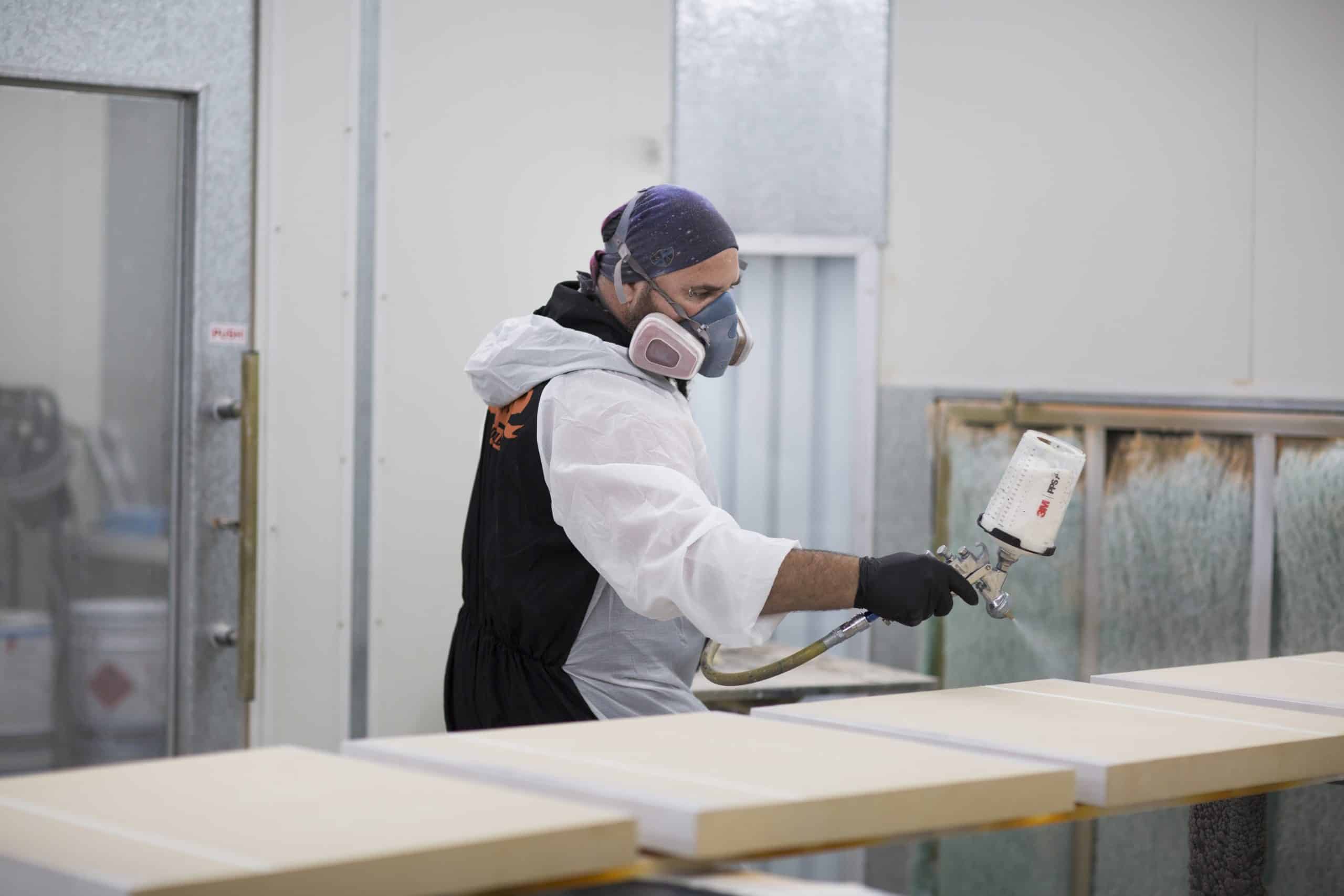 31 Mar

What Supply Issues? It's Business as Usual at Datum.

The issues around supply of building product and cost blow-outs have been front and centre in the news lately. One outlet reports that the price of building products sold in New Zealand has increased by 34 percent on average during the past 12 months – something that customers and businesses alike are noticing!

However, Datum Projects' Managing Director Seth Gleeson says the reality is that this has been an issue for well over a year now. Just as well it's something his business has anticipated and planned for.

How does Datum get around product shortage and longer delivery times?
"With careful pre-planning and ordering ahead, we have most materials in stock and are able to press 'go' on our projects," Seth states. "By looking forward and anticipating need in advance, we have been backfilling our stock level as we use it. For example, we get containers of Gib in from Australia, so we have been able to carry on with 'business as usual'."
He also explains that despite the ravages of COVID, Datum is in the fortunate position of having very good labour capacity, and a team able to think outside the box to deliver the outcomes clients expect.
However, Seth notes there is one aspect of supply he can't really control, and that is around client-supplied materials.
"Essentially, if we're working for a client who has ordered some fixtures, fittings or furniture from overseas, quite often we've got the shop sitting there ready – and we're waiting for that material to come in."
This can be at any stage of the fit-out process and might involve tiles from Italy, furniture from China or light fittings from Australia. But with his problem-solving hat on, Seth says there are still things Datum can do to move projects forward. This might be to temporarily substitute items or materials, such as a certain light, to be replaced later. Another option is to stagger the opening of sections of the store or space undergoing a fit-out as materials become available.
Another area that can stall a project is around council consents, and finalising code of compliance. Datum manages that by being as efficient as it can with any submissions and following up closely to ensure work is expedited as quickly as possible.

What does the future look like for supply?
Given the knock-on effects of COVID, and the fact that global production and supply of raw materials has been impacted by labour shortages, Seth expects the issues will continue for at least another 18 months. "They've got to cope with a back load first, then catch up with it, and then start delivering – so it will be a while before things settle," he says. But Datum's strategy of keeping good stock levels and ordering well ahead should enable them to weather the worst of it.
Why should you press 'go' with Datum?
When you work with Datum for your fit-out, your project is in a safe pair of hands; a team that can engage all the right people to ensure you get the best outcomes from the start. With a mix of great planning, industry expertise and creative thinking, you get the highest standards of care and delivery with Datum Projects. Get in touch to discuss your needs.